Free Counselors / Bible Plans
Free Marriage Spiritual Counselors
If you and your husband or wife are constantly at odds lately (and you haven't been before), there's something brewing on the horizon. Most times, issues with married couples come up because of the pressures of everyday life or other personal issues that one partner may be facing. Many times this doesn't have to be a detriment to your marriage. However, if marital troubles have been going on for an extended period, and there seems to be no end in sight – your marriage has likely taken a bad turn. . . . .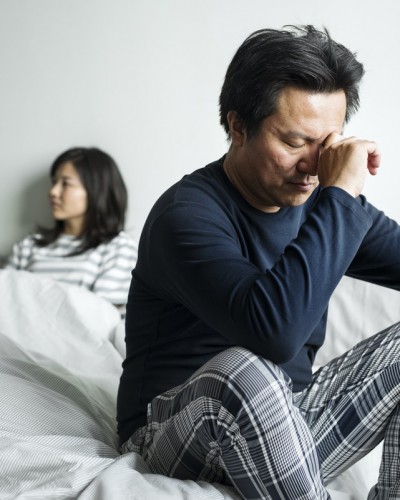 YouVersion: Start your day inspired by God's Word

It's hard to stay centered on God & His Word. That's why the free YouVersion Bible App gives you tools to seek God's heart daily. . .
Achieving Awesome Communication in Marriage
Communication is the number one issue couples ask for help with. Learning to communicate effectively as a couple will reduce unnecessary arguments, decrease stress in the home, and strengthen your bond. . .
Healthy Conflict in Marriage
It's not a matter of if you and your spouse will disagree – it's a matter of when. So how you handle conflict is important. Approach your differences with the right perspective, and not only will you resolve problems more easily. . .
5 Days to Freedom from Anger in Your Marriage
Many couples know their marriage has room for improvement, but it is hard to pinpoint exactly why a relationship is suffering. Often times everyday triggers are the culprit. . .
Healing Your Marriage When Trust Is Broken
This reading plan is based upon Cindy Beall's book, Healing Your Marriage When Trust Is Broken. Learn how to find hope and healing for your wounded marriage as you navigate the waters of betrayal.
Marriage: A Lifelong Journey
When we speak of marriage, words like "commitment" and "hard work" don't exactly ring with fairy tale-like charm. After all, love should be easy, right? Well, the truth is, relationships that. . .
Family Shift | The 5 Step Plan To Stop Drifting And Start Living With Greater Intention'
Rodney & Michelle Gage's book Family Shift offers a proven 5-Step framework designed to help families. . .
Change Your Words, Change Your Marriage
God's design for couples is to pursue oneness through speaking words of truth and kindness. This 10-day reading plan by Tim Cameron will help make clear the ramifications of complaining, criticism. . .
Rebuilding A Marriage Better Than New
Marriage is hard work. And things don't always go as we hoped they would. Whether your marriage has struggled because of betrayal or years of neglect, you can have a new marriage. This plan is. . .
A great marriage is born the moment when a husband and a wife decide to stop fighting against each other and to start fighting for each other.
The couples that are meant to be are the ones who go through everything that's designed to tear them apart and come out even stronger.
Never allow your friends and family to criticize your spouse in you presence. Whoever hates your spouse hates you. You are one.